Content marketing strategy that actually works
We help your brand to outshine in the business map with our well-articulated, no-nonsense content marketing strategy. While formulating a strategy, our marketers consider all facets of your brand to ensure that the campaign carries your cohesive brand story and meets your branding goals.
What, how and where to say? Everything taken care of!
Cut through all the noise online and make your story heard through effective channels with the help of content experts. Content marketing is essential to make your brand story heard. That's why you need content experts who can speak directly to your visitors, create awareness about your brand, and build thought-leadership.
Campaigns that'll sky rocket your brand recall
---
Our ace content marketers in UAE assure you impactful campaigns which drive brand awareness, spark engagement and foster loyalty. We combine various paid and organic content marketing techniques to create campaigns that go a long way towards achieving awareness and recall.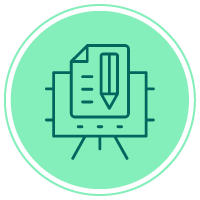 Content Creation
Leave it to our copywriters! From planning your editorial calendar to sitting down and crafting buzz-worthy content including e-books, articles and infographics, we do it all!
Content Distribution
Drive awareness by amplifying the reach of your repurposed content to the targeted audience through a plethora of distribution channels.
---
Native Advertising
Prompt your audience to click and read through your content by publishing it as recommended content on web's top publisher websites.
Press Release
Our professional marketing team guarantees press releases which will land on targeted territories worldwide to magnify your online presence.
Follow our social media channels for SME growth tips, insights, and to keep up with our promotions.